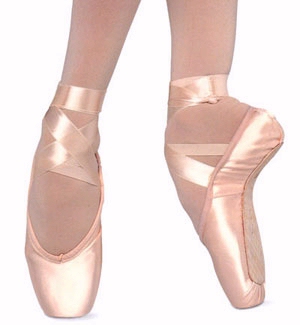 Every budding ballerina dreams of the day she can one day transition into pointe shoes and dance up on her toes; indeed, many years of foundation training and development go into preparing a young dancer for this exciting stage in her dancing life.  However, along with the excitement comes much more demand on the body and a higher risk of injury.  Even with optimal technique, dancers who wear pointe shoes are bound to experience wear and tear on their feet.  In adolescents, overuse can also be a very common problem – we see a sharp increase in dance injuries as students build up their hours leading into exams and eisteddfods (typically in the middle of the year), and then towards concert time at the end of the year.  Dr Justin Howse, former orthopaedic surgeon to the Royal Ballet School, states that "no dance-related injury is an act of God".  Variables such as the time spent dancing per day/week/month; experience level; anatomical limitations; technical knowledge; quality of teaching and quality of shoe fitting; history of previous injury; surfaces on which dancing is performed; and strength and conditioning level are among the factors that determine the likelihood of sustaining a pointe-related injury.
The following is a list of pointers to help prevent unnecessary pointe-related injuries:
– Get your pointe shoes fitted by someone with a lot of experience, and especially with fitting beginners if you are just starting en pointe.  Even if you have to travel to do this, it is worth the investment compared to having to see a physio and have a lot of time off later when injured.
– Take your time getting onto pointe.  There is no "right" age to start – every body and dancer is different.  A dancer is ready when they have done most of their growing, have very good technique, flexibility and strength, and when their teacher feels it is time.  For most dancers this is between 12-14 years of age.  Going on pointe too early can cause a host of injuries and developmental issues in the feet – some irreversible.  Not to mention the cost of replacing pointe shoes every few months during a big growth spurt!
– Get a pre-pointe musculoskeletal assessment from someone qualified in assessing dancers.  This is usually a physio with a special interest in dance.  These assessments pick up any potential areas of weakness before they have a chance to cause you problems en pointe.
– These days there are a host of padding and toe spacing options to fit inside your shoes, but you do not need to have every single one of them.  I often see young dancers coming in with shoes full of bits and pieces and as a result, they lose the ability to control the end of the shoe well.  Experiment with padding and spacers, and do what feels best for you.
– Do not wear ribbons that are too tight – this cuts off circulation and can hide shoe-fitting problems.
– Ensure that you tie ribbon knots on the inside of the ankle, not over the back of the ankle, which can apply undue pressure to the achilles tendon.
– Be aware of how feet are used when they are not dancing.  Many a foot injury has been blamed on pointe shoes when the dancer is not wearing supportive shoes such as joggers at school or when walking on concrete etc.
– If you are having trouble with centre and balance work en pointe, look for weaknesses in muscles higher up the chain – it could be a lack in hip or core strength.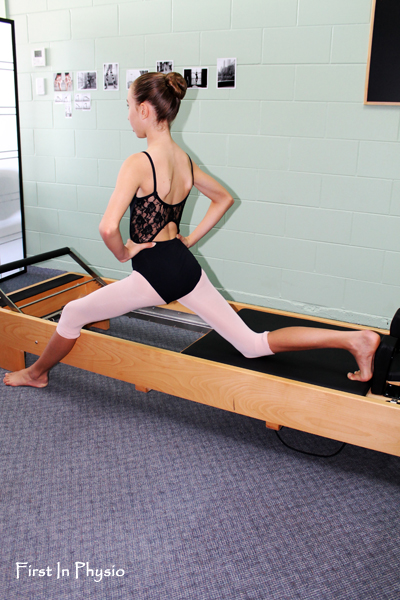 – If you have very good muscle strength and still have troubles with single-leg pointe work, consider changing to a pointe shoe with a square box instead of a round one.
– Look at the whole body en pointe when trying on shoes.  Observe how the shoe affects the alignment of the rest of the body.  Beware of shoes that thrust the hips forwards.
– Never skimp on warming up and stretching.  When the body is not warm enough, or does not have sufficient flexibility to perform a particular technique, something else will pull or strain in order to achieve the desired result.
– Whenever possible, take a regular class before a full pointe class.  This will assist in warming up the body and help to decrease the risk of tendinopathy from pointe work.
– Don't be "lazy" en pointe.  If you are wearing pointe shoes, you must have warmed up, be switched on, and aware of your body.  Never mark out dances or go 'half up' on pointe because you can't be bothered in rehearsal – this is where some of the worst injuries occur.  If you are marking out or fatigued, swap into your demi-pointes.
– Check the wear pattern on the heel of your pointe shoes.  If there is evidence of foot contact a half inch or longer on the satin at the heel of the shoe, the size may be too short.
– A shorter shoe may create a better line and make the instep look higher, but it can also cause a tendinopathy or a bone spur at the back of the foot.  Short shoes also prevent the arch from expanding.  Once the elasticity of the arch is lost, the ability to jump is lost, as is the ability to perform deep pliés.
– Conversely, shoes that are too big lessen control over movements.  A shoe that fits correctly allows full flexion and full ability to spread the arch, as well as control the foot and ankle.  A large shoe can cause sprained ankles, overstretched tendons, and overdevelopment of muscles that are straining to hang on to the shoe.
– Pointe work is not just about the feet.  Remember to strengthen all muscles around the joints, from the foot to the knee to the hip to the spine; only then will you be able to accomplish your maximum range of motion with beautiful control.
– Many dancers stretch but forget to strengthen the deep stability muscles, especially around the hip and the foot.  Working particularly on the instep and the forefoot will decrease the risk of ankle injuries.
– When increasing your dance load or when going through a growth spurt, ice the feet at the end of the day.  Muscles swell as you dance, and ice assists in constricting the blood vessels and decreasing swelling and aches.  Also pay careful attention to calf length, and stretch more frequently (2-3 times a day).
– Ensure that you don't allow the skin on the feet to become dry and cracked.  If this is a problem for you, get into the routine of massaging your feet and toes with Vaseline or a good quality moisturizer at night.
– Finally, be especially aware of your form when fatigue sets in.  Studies have shown that the majority of ballet injuries occur between 4-6pm, rather than during morning classes.  Physical and mental fatigue can lead to increased injury risk.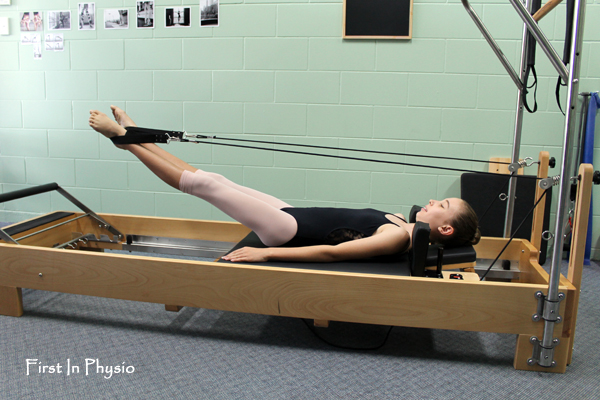 It is important for dancers to learn about the anatomy of their bodies, and what they are designed to do, as they get older and more experienced with dance.  When dancers go onto pointe is a great time to start learning about their feet and how to look after their bodies ongoingly.  Often a dancer can carry minor weaknesses for a long time without realising that anything is wrong, until a growth spurt or extra rehearsal load comes along and tips their body over the edge.  Unfortunately this usually happens right before exams or concert time!
Thankfully, many of these injuries can be prevented or at least better managed if the dancer has been looking after their body and knows their body well – it's strengths as well as its weaknesses.  If you are unsure about when is the right time to go onto pointe, whether your body is ready, and how to best transition without the fear of injuries, a dance Physio can assess your body and then work with you and your dance teacher to ensure that you are as ready as you can possibly be.  The end goal should always be facilitating the young dancer to achieve their full potential in the safest and most enjoyable way possible.
– Kristy Shannon
Physiotherapist and Exercise Physiologist