At FirstIn Physio, we take pride in providing our patients with the absolute gold standard of care.  Our staff engage in extensive professional development courses, constantly furthering their knowledge in the quest to stay at the cutting edge of medical research so that we can provide you with the best care possible.  This equates to a faster diagnosis, more efficient treatment plan and ultimately getting you back to full health and fitness in less time.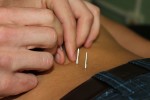 Our commitment to you is to provide every patient with a clear diagnosis; to ensure that you understand the implications of your condition or injury; to develop the most effective individual treatment plan for you; and to see you through that plan until you are back to full function.  We develop continuing lines of communication with all health professionals involved in your care, whether that be your specialist, surgeon, sports doctor, GP, dietitian, coach or psychologist.  And most importantly of all, we work together towards building you back to a stronger platform, in the aim that we can reduce the risk of recurrence of your injury in the future.
We understand that your time is important to you.  Our treatment times are no less than 30-60 minutes, one-on-one with your practitioner.  We will never double-book patients, or leave you on machines or heat packs during your treatment.  We primarily use hands-on treatment methods as well as exercise therapy and prescription, which requires close monitoring by your practitioner in order to achieve your best outcomes.  If we are unable to achieve results and a clear diagnosis quickly, we will refer on to the relevant specialists.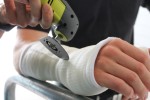 We look forward to helping you get the most out of your body.  For more information or to book an appointment, please call our friendly reception staff today.