One of the most common misconceptions among the general public is that one must "rest" while injured.  I've lost count of how many times I've had one of my Pilates clients call to cancel "because they have back pain".  They should be coming to Pilates because they have back pain!  Often the assumption is that the injured or painful structure needs to "rest".  Rest from aggravating activities?  Most definitely.  Rest from all activities?  Definitely not.  The body requires blood flow, nutrients from the inflammation process, and gentle movement to stimulate healing.  If this can be done with minimal pain, you have a win-win situation: the body can get stronger while it heals itself.
Conversely, one of the most common misconceptions and fears amongst athletes is that their physio or doctor will tell them to stop their activity when an injury is looming, so they avoid making an appointment.  This often results in delayed diagnosis and treatment, worsening of their condition and significantly prolonged time off their sport in the long run.  The earlier the injury is treated, the more likely it is that the athlete will be able to continue with a modified version of their usual sport – which can mean faster healing, improved biomechanics through careful analysis and correction, and less time on the sidelines.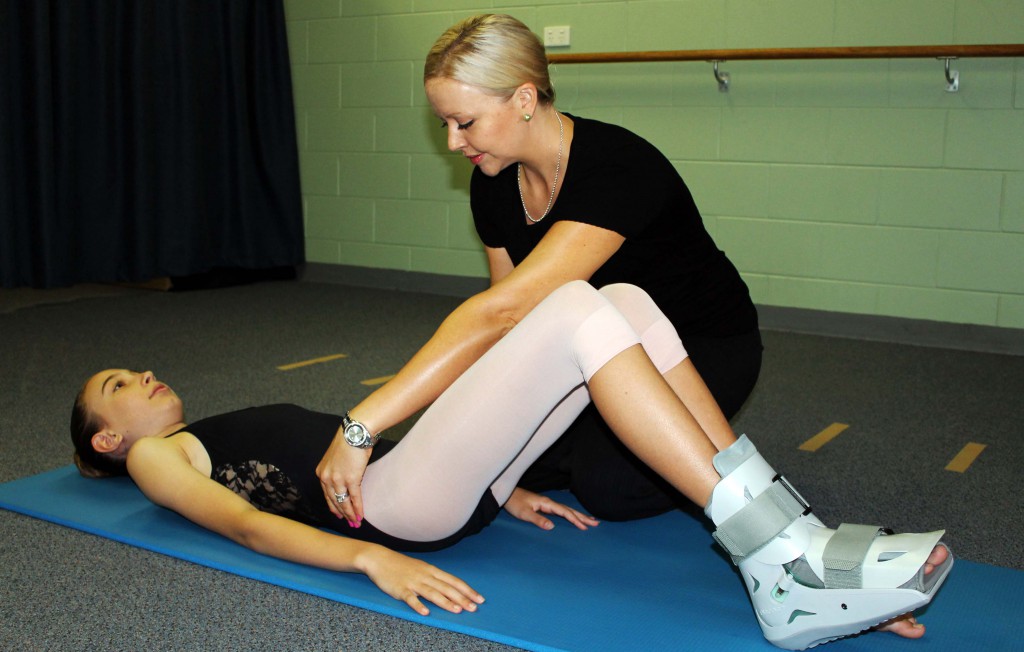 Whichever end of the spectrum you sit at – from previously sedentary to elite athlete – there are a few key points to remember when facing an injury: 
1)      Activity Modification is the key.  Be creative!  Your Physio and Exercise Physiologist will be able to develop a program for you to follow, no matter what the injury, how long you've had it, or how you got it.  Even athletes with broken legs can be training hard in the gym and possibly the pool if done correctly.
2)      Golden Rule: Pain must stay below 2/10.  Some pain is good, and normal, in order for healing to occur.  80% of an injury's healing occurs in 20% of the time (ie if a lumbar disc injury takes 10 months to get back to 100%, 80% of the gains will be achieved in 2 months, then next 8 months will be spent getting the final 20%).  Why wait the whole 10 months to get back to fitness?  The amount of muscle loss and degeneration achieved in that time may well set you up for a lifetime of back injuries in the future.  Staying fit through swimming, walking, Pilates, etc and keeping the pain <2/10 may well prepare you for a lifetime of less back pain.
3)      Athletes will often "train" harder when injured than when not.  Look at it like a time to rebuild the body and to work on any weaknesses that caused your injury in the first place.  Ask an elite athlete how much time they had to lay around and feel sorry for themselves after their last major injury.  Chances are, they will tell you how it was the hardest training they've done – hours spent in Physio and Exercise Physiology sessions, the gym and the pool.  Not to mention nailing their nutrition and recovery in between those sessions with extra sleep, massage, ice baths and so on.  We are all designed to be athletes, even if our modern "sitting" lifestyle has made that hard to believe.  So a middle aged man with a lumbar disc injury is no different – he should be doing more activity when injured in order to assist the healing and make him stronger than before the injury.  Look at it like this: the injury is a cry from your body that something is not right.  The rehabilitation process is your chance to fix that, so that you never have to experience it again.
4)      The same principle applies for joint replacements.  Another very common misconception is that you should "rest" and ease off activity after a knee or hip replacement.  This couldn't be further from the truth.  In the months leading up to a joint replacement, patients need to be working hard on their muscle strength in order to get the most out of the surgery and to assist in their recovery.  Your Physio or EP will be able to give you the least painful and most safe exercises for this.  After the surgery, the work continues – ever wondered why the Physio is there on day 1 to kick you out of bed and get you walking?  Because the joint will do best if you stay active.  Those "bed exercises"?  Same deal.  We need to wake up the supporting muscles as efficiently as possible for the body to heal well.  The pestering about your pain levels?  Because if your pain isn't well-controlled, we won't be able to exercise effectively.  There is always method to our madness……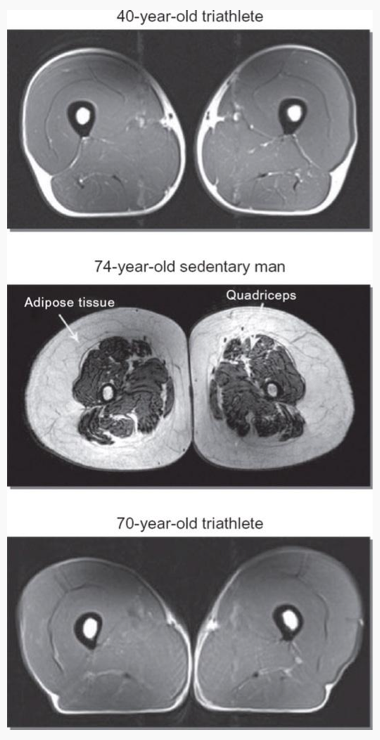 5)      Its never too early to see your Physio; prevention is the best cure.  My patients often come in with full-blown injuries, such as low back pain or chronic plantar fasciitis.  When I'm taking their history, they say that they first experienced the pain months ago and that it's been progressively getting worse, and yet it's taken them this long to see me.  They sometimes feel as though the problem has to be "serious" to warrant a visit – this couldn't be further from the truth!  Had they come in when the pain first surfaced, the treatment would have been so much more efficient and the consequences much less significant.  Your physio can also help with prevention of injuries.  If you know you have a job where you sit a lot, then it might be worth chatting to your Physio about some strategies to prevent the onset of neck and back pain – being proactive is the key.  Physios and EP's are well-trained to work with you to find an exercise program that is safe for your body, that fits in to your lifestyle, and that you enjoy doing.
The human body is an amazing specimen, capable of adapting to most things that we throw at it.  Your body puts up with a lot – why not give it something back by prioritising healthy ageing?  You only have one body, after all.
– Kristy Shannon
B.Appl.Sc(HMS); M.PHTY(Hons);
Director and Principal Physiotherapist – First In Physio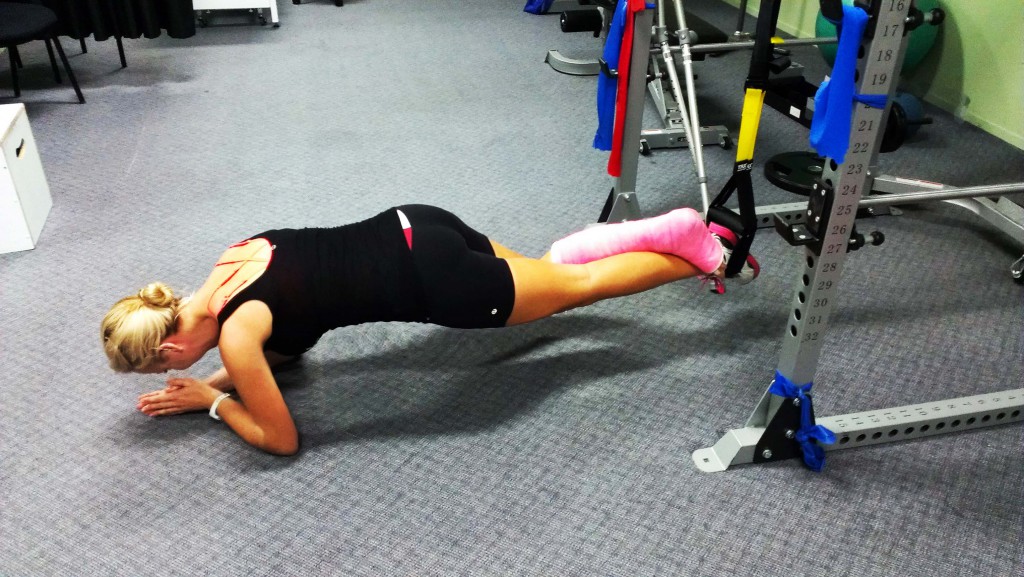 REFERENCES                                                                                
Adams, T; Band-Entrup, D; Kuhn, S.; Legere, L; Mace, K. (2013) Physical Therapy Management of Knee Osteoarthritis in the Middle-Aged Athlete.  Sports Med Arthrosc Rev 21:2-10.
Chilibeck, P.; Vatanparast, H.; Cornish, S.; Abeysekara, S.; Charlesworth, S. (2011) Evidence-based risk assessment and recommendations for physical activity: arthritis, osteoporosis, and low back pain.  Appl Physiol Nutr Metab 36: S49-S79
Williams, P. (2013). Effects of Running and Walking on Osteoarthritis and Hip Replacement Risk.  Med Sci Sports Ex
Melov, S.; Tarnopolsky, M.; Beckman, K.; Felkey, K.; Hubbard, A. (2007) Resistance Exercise Reverses Ageing in Human Skeletal Muscle.  PLoS ONE 2(5): e465